Energy Performance Certificates
Epcs are currently rquired for almost all buildings that are marketed for sale, let to tenants, or rented out as holiday lets,they are also a required condition before installing Solar panels.
From April1st 2012 The EPC will be easier to understand, and have new information rgarding the governments new initiative,the 'Green Deal ' which comes into effect this autumn.
This will allow home owners to upgrade thier existing levels of insulation and make more them more energy efficient,saving you on fuel bills and helping reduce carbon emissions. For certain measures homeowners will be able to pay for the improvements through thier energy supplier.Subsidies may also be available in certain cases.
More details to follow later in the year...

Professional Video Inventory
If you take deposits for your properties then you will need to have in place a thorough professional inventory. Deposit schemes are reluctant to award any of the deposit to the landlord, even when damage has occured in the property, the problem is proving that it was done by the tenant, even in cases where time and date stamped photos have been used in inventories, deposit dispute schemes still award against the landlord.
Our inventory service follows a methodical procedure using both Hi- Definition Video a methodical procedure and a comprehensive written report ,which also takes care of check in, interim checks and check out procedures. All details of the property and tenants are logged.
We can also prepare inventory for furnished properties.



Gas Safety Inspections
we carry out annual gas safety checks and issue Gas Safe certificates to landlords and housing associations
You may be a homeowner and require servicing of your boiler or heating appliance, remember that unless you have regular services your warranty will be invalid, but not only that, you risk injury or expensive repairs down the line by failing to have a maintenance program.

Electrical Safety Inspections
We are affiliated will a major electrical contractor who carry out all our safety work and periodic inspections
whether you are a homeowner wanting safety work carried out, or you are a responsible Landlord we can accommodate all your requirements. You will be safe in the knowledge that all work carried out is insured, and meets all the latest strict electrical safety testing standards and requirements.


Fire Risk Assessment
You may not be aware but if you have a flat that you are renting to tennants then you are legally rquired to do a fire risk assessment. This can be done by yourself of course, but why take a chance on something as serious as this? We can provide a full risk asssessment for your property this will include your tenants being made aware of possible risk and hazard factors and an exit programme tailored to you, your tenants, and the individual property concerned.
Check the (RLA ) Residential Landlord's Association for details on landlord's Legal requirements.
recent feedback from our customers

Mrs M. Howard King's Lynn, very efficient service,assessor easy to talk to and very knowledgeable.
Mr N.Turley West Lynn, very pleased with service.
Mrs S Fuller Swaffham, Norfolk .delighted with the professionalism and time taken to explain about solar survey.
Mrs M J B Smith. Norwich, from start to finnish a caring considerate and professional service,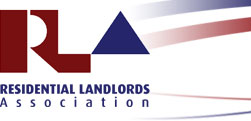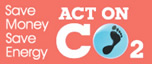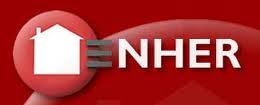 google-site-verification: googlef3689e531a55381b.html